What to mix with peanut butter whiskey? When you're looking for a unique, unusual and delicious way to enjoy whiskey, peanut butter whiskey is the way to go. Its rich, creamy flavors make it an excellent addition to any bar or liquor cabinet – and its versatility makes it perfect for mixing with other ingredients. Whether you're looking for something more traditional like a classic old-fashioned, or something completely new that will blow your friends away when they try it, there are plenty of options out there when it comes to what to mix with peanut butter whiskey. So grab your glass and let's get started exploring all the unique combinations you can create with this amazing spirit.
What Is Peanut Butter Whiskey?
What to mix with peanut butter whiskey? Peanut butter whiskey is a combination of traditional whiskey and a peanut-based liqueur. It has a distinctively sweet, nutty flavor that's perfect for sipping on its own or adding to cocktails. Unlike some other whiskeys, it isn't aged in oak barrels, instead, the flavor comes from macerating peanuts and using them as an adjunct ingredient in the distilling process. The result is a unique whiskey with an unmistakable nutty flavor that's sure to make your drinks stand out from the rest.
See also: skrewball peanut butter whiskey
What to Mix With Peanut Butter Whiskey?
Peanut butter whiskey is a unique and versatile spirit that can be enjoyed in many ways. Some people prefer to drink it neat or on the rocks, while others like to mix it with other ingredients to create new and exciting cocktails. If you're wondering what to mix with peanut butter whiskey, here are some delicious options for you to try:
Boozy Salted Peanut Butter Hot Chocolate
Who can resist a warm cup of hot chocolate topped with fluffy whipped cream and colorful sprinkles? Or how about marshmallows and fudge syrup?
If you're looking for a Skrewball whiskey recipe, you have to try this spiked peanut butter hot cocoa. Combining hot chocolate and whiskey creates a delightful and comforting peanut butter drink.
Ingredients
2

Tbsp.

corn syrup

light 

1

Tbsp.

peanut butter

smooth, not natural
1/4

Cup

heavy whipping cream

3

Tbsp.

peanut butter

smooth, not natural

1 1/2

Tbsp.

sweetened condensed milk

1 1/4

Cup

milk

whole

1/3

Cup

chocolate chips

milk or semi-sweet 

1/4

Tsp.

sea salt

1 1/2

Ounces

whiskey

peanut butter flavour, such as Skrewball

whipped cream 

Peanut Butter Sauce

recipe above

peanut butter cookies

 for garnish, such as Nutter Butter 
Instructions
Mix together corn syrup and peanut butter until smooth. Cover and set aside at room temperature. Refrigerating the sauce will make it harden but it can be softened if left out at room temperature and re-mixed. 

Using a spoon, transfer a bit of peanut butter sauce (recipe above) onto the rim of a heatproof 15 ounce mug. I just tap the sauce-covered spoon along the rim until it is covered. I like to put enough on that it drips down the side. The more peanut butter, the better.

In a small saucepan over medium heat, add heavy whipping cream, peanut butter, and sweetened condensed milk. Whisk until combined. Slowly pour in milk and stir to mix. Allow mixture to heat up again, then add chocolate chips.

Continue whisking over medium heat until chocolate is fully incorporated and the mixture is hot, but not boiling. The ideal temperature for hot chocolate is somewhere between 160 degrees F to 185 degrees F.

Remove from heat. Add peanut butter whiskey, then salt. Stir to mix and pour into mug.  

Top with a heaping dollop of whipped cream, drizzle with peanut butter sauce, and serve sprinkled with crumbled peanut butter cookies.
Apple Cider Peanut Butter Whiskey Cocktail
What to mix with peanut butter whiskey? Indulge in the timeless combination of peanut butter and apples with this exquisite warm beverage. Savor the delightful flavors of peanut butter whiskey and apple cider on a crisp autumn day.
Ingredients
1 quart apple cider

4 shots peanut butter whiskey

¼ cup creamy peanut butter

¼ cup brown sugar

1 tbsp ground cinnamon

2-3 cinnamon sticks
Instructions
1. In a pot, pour apple cider and heat on low. You may add 2 cinnamon sticks (optional). Heat for 3-4 minutes until cider is hot, but do not bring to a boil.
2. On a flat surface, pour peanut butter and place the rim of the drink glass on it.
3. On a separate flat surface, pour brown sugar and ground cinnamon and place the rim of a drink glass on it.
4. Take the drink glass and dip the rim first in the peanut butter and then in the cinnamon brown sugar mixture.
5. In the bottom of the glass, pour a shot of whiskey.
6. Slowly pour the hot apple cider over the whiskey.
7. Optionally, serve with a slice of apple and a cinnamon stick.
Peanut Butter And Jelly Cocktail
This exclusive cocktail brings together the flavors of Chambord liqueur and Skrewball peanut butter whiskey, resulting in a distinctive and nostalgic drink combination.
Ingredients
1 ounce of Chambord liqueur

2 ounces of Skrewball peanut butter whiskey

A large (ideally) round ice cube
Instructions
Add an ice cube ball to your glass.

Pour the Chambord over the ice cube.

Carefully pour the Peanut Butter whiskey over the ice cube to create a separate layer on top of the Chambord, without fully mixing.

Serve immediately, or optionally let it chill slightly and allow the ice cube to melt slightly for a touch of dilution.
Skrewball Peanut Butter Cup Whiskey Cocktail
If you are someone who enjoys the blend of whiskey with the indulgence of peanut butter cups, why not have both in a single drink. Excitingly enough, it's entirely achievable.
This delectable peanut butter whiskey cocktail is crafted using Skrewball peanut butter whiskey and chocolate liqueur, resulting in a delightful concoction that resembles the taste of a liquid Reese's peanut butter cup, with a little kick.
Ingredients
1 bottle chocolate syrup

1½ ounces Skrewball peanut butter whiskey

1 ounce chocolate liqueur such as Godiva or Crème de Cacao

½ cup milk

ice
Instructions
Place a swirl of chocolate syrup around the interior of a glass.

Combine 1½ ounces of peanut butter whiskey, 1 ounce of chocolate liqueur, and ½ cup of milk inside a cocktail shaker.

Add ice to fill the remainder of the shaker.

Shake until thoroughly chilled and mixed.

Pour the mixture into the glass with the chocolate lining and serve.
Skrewball & Baileys Sugar Cookie Cocktail
Craft a tantalizing cocktail reminiscent of a sugar cookie by combining peanut butter whiskey, Baileys, and vodka. This quick and effortless cocktail recipe is complete with a brown sugar rim, and can be prepared in just 15 minutes, making it an ideal choice for those seeking a hassle-free drink.
Ingredients
¼ cup

firmly packed light brown sugar

2 teaspoons

vanilla extract
1 ounce brown sugar simple syrup plus several teaspoons to rim glass

2 teaspoons

firmly packed light brown sugar

⅛ teaspoon

ground cinnamon

1 ounce

Baileys Irish cream

1 ounce

Skrewball peanut butter whiskey

1 ounce

vodka

½ ounce

cream of coconut

5 dashes

orange bitters
Instructions
 

Add brown sugar, vanilla extract, and ¼ cup water to a small saucepan. Place over medium heat and stir until the sugar is fully dissolved, about 1 – 2 minutes. Allow to cool, then transfer to a clean reusable bottle and seal tightly.

To a shallow plate, add 2 teaspoons of brown sugar simple syrup. To another shallow plate, add 2 teaspoons of brown sugar and ground cinnamon. Mix to combine. Dip the rim of a low ball glass in the simple syrup, then coat with the cinnamon sugar mixture. Fill the prepared glass with pebble ice and set aside.

Add Irish cream, peanut butter whiskey, vodka, 1 ounce of brown sugar simple syrup, cream of coconut, and orange bitters to a cocktail shaker with ice. Shake vigorously for 30 seconds.

Strain the cocktail with a hawthorne strainer into the prepared glass.
Skrewball & Peanut butter irish whiskey
When it comes to mixing, coffee serves as a natural companion to peanut butter whiskey. For an Irish coffee twist, skip the sugar and opt for Skrewball instead. Immerse yourself in the unparalleled warmth offered by the classic combination of bitter coffee, nutty whiskey, and frothy whipped cream.
Ingredients
6 ounces hot coffee

1 teaspoon sugar

1 ½ ounces Irish whiskey: Jameson or other

Sweetened whipped cream

, whipped to soft peaks (or

vegan whipped cream

for dairy-free)
Instructions
Prepare the coffee using your preferred method.

Create homemade whipped cream, ensuring it is whipped to soft peaks.

Pour the coffee into a glass or an Irish coffee mug, leaving approximately an inch of space at the top for the cream. Stir in the sugar and peanut butter whiskey until the sugar dissolves.

Gently float the whipped cream on top using the back of a spoon.
More about Skrewball
Skrewball is a distinctive flavored whiskey that offers a unique taste of peanut butter. While it may not appeal to all whiskey enthusiasts due to its added sugar content, this intriguing type of whiskey has gained significant popularity since its launch in 2018. Created by Steven and Brittany Yeng, Skrewball peanut butter whiskey is crafted using real peanuts and boasts a thick, sticky texture. Its sweet profile is paired with a pronounced peanut finish, accompanied by hints of caramel, coffee, and vanilla. Although its alcohol content falls slightly below the standard ABV for whiskey, Skrewball is classified as a "flavored whiskey." Whether you'll enjoy Skrewball depends on your preferences. If you appreciate whiskey, you might have reservations, but if you have a fondness for sweet alcoholic beverages and have previously thought whiskey wasn't for you, Skrewball might pleasantly surprise you.
FAQs: Peanut Butter Whiskey
Does peanut butter whiskey go good with Dr Pepper?
Combine peanut butter whiskey with Dr Pepper for a delightful flavor combination. Mix the ingredients in a glass filled with ice. For an extra touch, add Dr Pepper Strawberries & Cream. Garnish with a strawberry and savor the taste.
How much alcohol is in a shot of peanut butter whiskey?
The proof is 70, with an alcohol by volume (ABV) of 35%.
What is peanut butter whiskey used for?
Peanut Butter Whiskey is a versatile ingredient that brings a unique flavor to a variety of cocktails. One popular choice is the peanut butter and jelly cocktail, which combines two parts of your preferred peanut butter whiskey with one part of Chambord in a rocks glass. Simply add ice, stir as you would for an old fashioned, and serve. Another delightful option is a boozy iced coffee.
Does peanut butter whiskey have sugar?
Peanut Butter Whiskey is a type of American whiskey infused with a hint of cane sugar and a generous amount of real peanuts. Skrewball Peanut Butter Whiskey, hailing from Ocean Beach, California, offers this unique flavor combination.
What's in Skrewball peanut butter whiskey?
Skrewball Peanut Butter Whiskey is a 70 proof American whiskey crafted from corn and barley. It is expertly infused with premium natural flavors, specifically designed for Skrewball, and sweetened with pure cane sugar.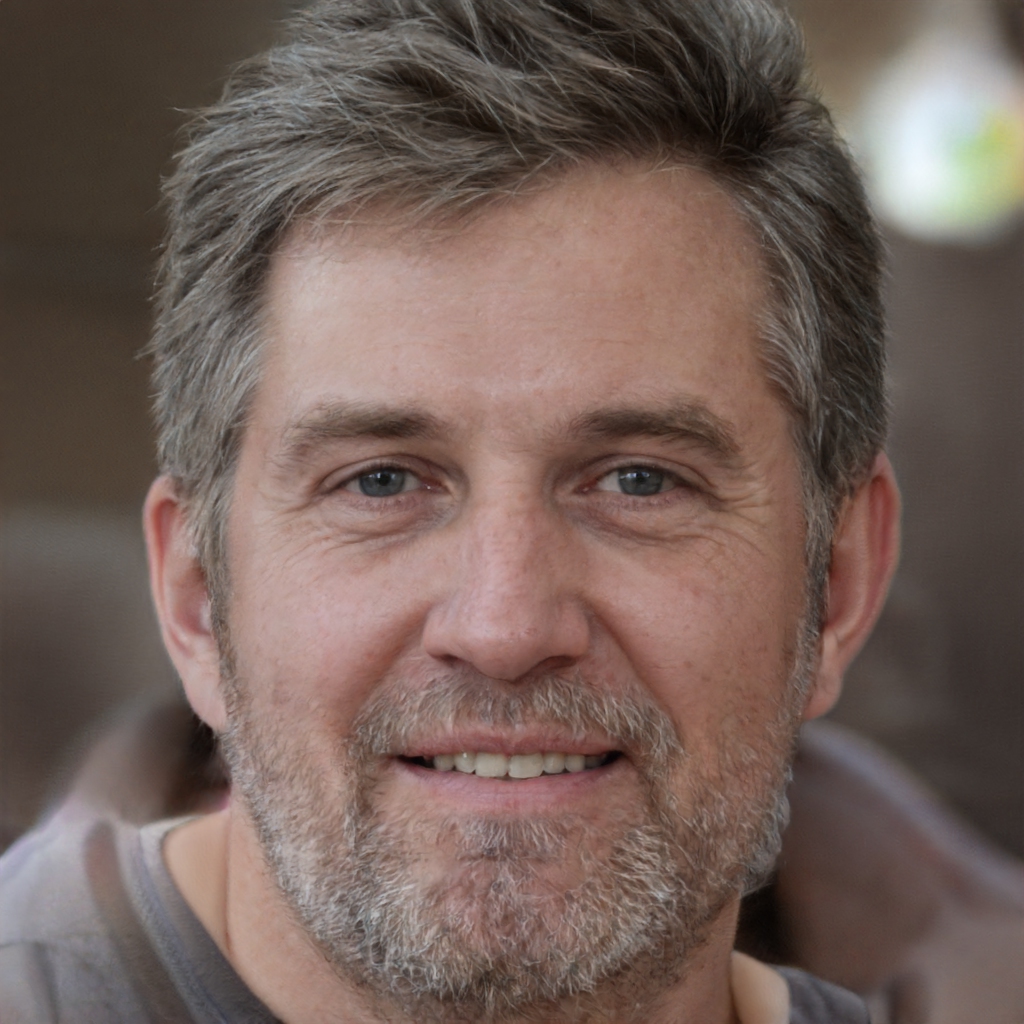 Joe Redburn is the founder of two iconic Salt Lake City gay bars, Club 90 and Trax. He was also responsible for bringing the beer to what became the first Utah Pride celebration. Joe has been a fixture in Utah's LGBTQ community for over four decades, and his bars have been central gathering places for generations of queer people.